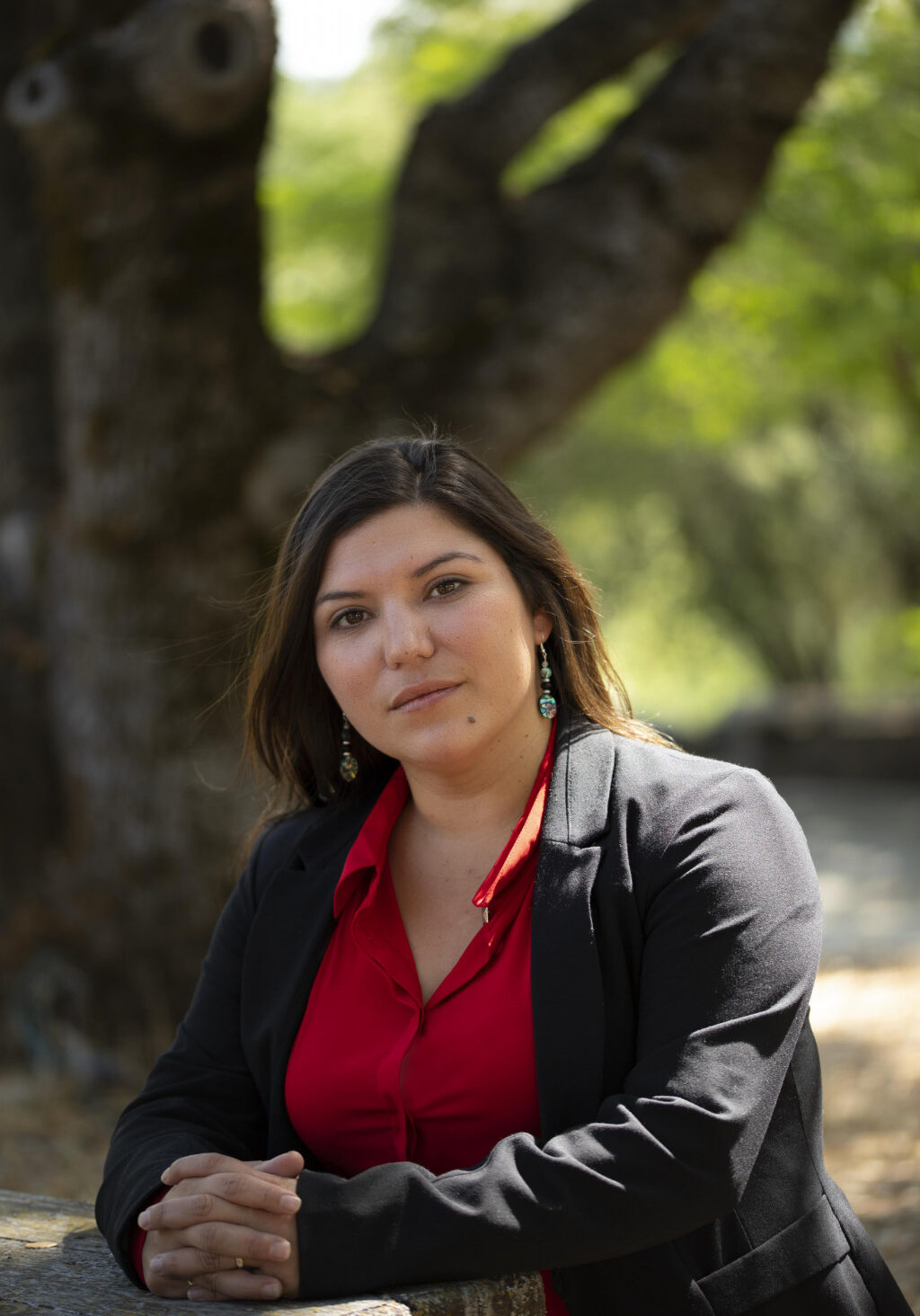 Tribal Chairwoman Andrea Reich is currently serving as the Treasurer of CCTCA.
Chairwoman Reich is a member of the Tuolumne Band of Me-Wuk Indians. In November 2020, she was elected as the Tribal Chairwoman. She previously served dual roles as the Tribe's Treasurer, where she was elected in November of 2011, and also on staff as the Tribal Controller.
Andrea has lived in Tuolumne County her entire life, residing on the Rancheria until she was accepted to the Stanislaus State University in Turlock, California. Andrea received her Bachelors of Science in Business Administration with a concentration in Finance in 2009 and completed her MBA through the Master Program at California State University Stanislaus School of Business in 2015. Andrea has management experience in retail, education and tribal government accounting. She is dedicated to the advancement of her tribe and setting a positive example for native youth. Andrea has worked with and for Tribal people her entire life, sharing her passion of meeting goals and exceeding expectations.
Please click on the button to visit The Tuolumne Band of Me-Wuk Indians