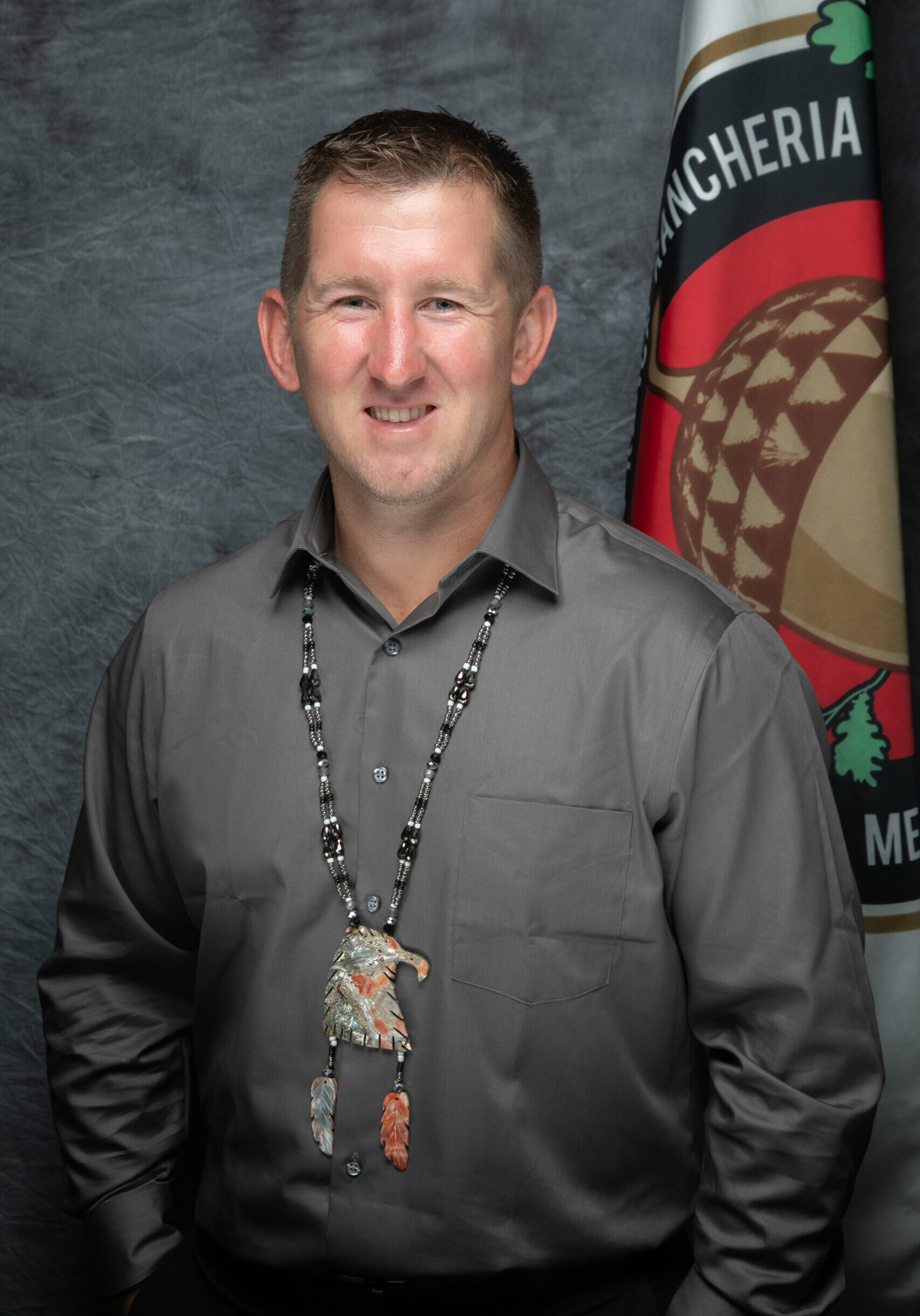 Tribal Chairman Lloyd Mathiesen is currently serving as the Secretary of CCTCA.
Chairman Mathiesen has served multiple terms as Chairman of the Chicken Ranch Rancheria Tribal Council. His original term spanned from January, 2011 through January, 2014 during which time he spearheaded the first complete renovation of the Chicken Ranch Casino which transformed it from an open bingo hall with slot machines and a concession stand to a fully integrated gold-rush themed Casino which incorporated a full-service restaurant (The Ranch House). He also coordinated the construction of the current Tribal Office and development of new roads, parking lots, and other projects intended to address the Tribe's growing infrastructure needs.
He was re-elected as Chairman in 2017 and his current term extends until 2022. Since his re-election, additional renovations and an expansion of the Casino has been completed which provide a new event hall, additional area for expanded gaming and table games, a new state-of-the-art kitchen facility for the Ranch House Restaurant, as well as the addition of a coffee shop within the existing Casino.
Other developments undertaken under his leadership include further acquisition of ancestral lands, infrastructure and governmental development, establishment of a Tribal Cultural Program, and pursuit of various economic development endeavors within the community.
On a personal level, Chairman Mathiesen and his wife welcomed their second child in 2020 following the birth of their oldest daughter in 2018. When he is not pursuing Tribal business or enjoying his growing family, he is actively involved in the community and currently serves as the coach of Sonora High School's JV football team.
Chairman Mathiesen is also passionate about issues pertaining to Tribal sovereignty and support of the ongoing success of Native American Tribes across the county.
He provides exceptional vision and guidance for the future of the Tribe.
Click here to visit the Chicken Ranch Rancheria Me-Wuk Indians